Who We Are
Mitchell Products has been providing sand and other mineral aggregates to the golf and sports turf markets since 1998, and in that time has become the premier supplier to more golf courses and athletic fields than anyone in the tri-state area. Our offices are in Millville, NJ and our operations are located at multiple locations in New Jersey and Pennsylvania. We offer products developed to meet the sports turf demand for sand, stone and soil for both field construction and maintenance.
Our Business Philosophy
We know that growing our business requires having better products, service, delivery, and pricing than our competition. Our philosophy entails an ongoing commitment to offer these to our customers while also supporting the superintendents through the associations they participate in. We're committed to meeting the specific demands of this industry, and strive to establish positive, long term working relationships with the turf professionals that call on us.
Athletic Fields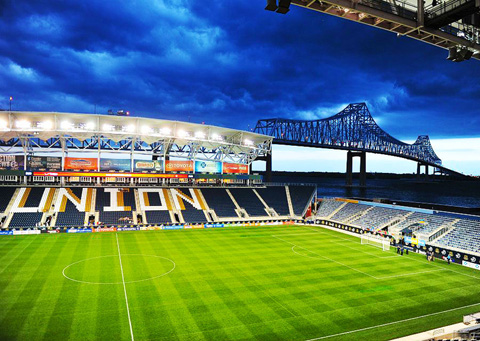 Philadelphia Union PPL Park - Chester, PA
We work with architects, contractors, and field superintendents to provide all the aggregates needed for each phase of construction and maintenance.